5 Amazing Ways to Style a Stole for this Summer
Every wardrobe has that one stole that is kept for summers or winters to protect from the harsh weather, but very few of them know that it can even be styled in different ways. Indian stoles now have a unique frill for women that they may wear whenever, i.e., they always rock. However, despite being just a piece of clothing, a stole can completely transform your appearance, taking it from casual to dressy and from plain to magnificent. You should coordinate your clothes with your glance if you need to instantly change your boring expression. It becomes quite challenging to choose the attractive and stunning stole that best matches your personality because there are so many different types of stoles accessible at the online gift store in Kolkata.
Here are 5 amazing ways to style a stole from the best online gift store in Kolkata for this summer:
1.Flyaway Vest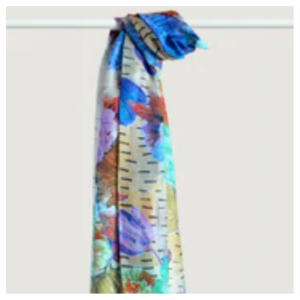 This is a really simple method to give plain clothing more flair. Simply tie tight knots in both ends of this Earthy Florals stole and wear it as a shrug or kimono over your t-shirt or tank top.
2.Belted Cape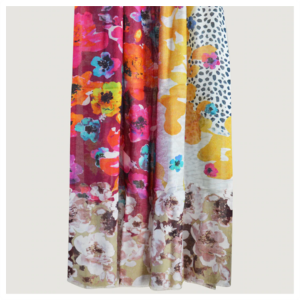 Another really simple approach to appearing quite stylish is to just stretch out your Floral Ombre Fuchsia stole from an online gift store in Kolkata in front and put a belt around it around your waist.
3.Belt-stole
If you're tired of wearing the same old black and brown belts, try your stole around your waist and fasten it with two side knots. To match a solid-colored pair of trousers or a skirt, pick a funky-colored stole.
4.A drape over one shoulder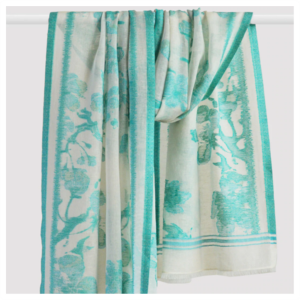 This particular statement, which is a version of the belted cape, is seen on runways. To appear effortlessly fashionable, drape this Turquoise Blossom Stole over one shoulder and cinch your waist with a trendy belt.
5.Scarves with braids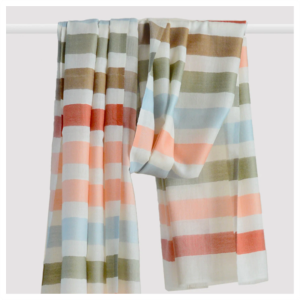 You'll need a long stole for this. Wrap it around your neck and secure both ends with a loose half-knot. Pull one end under the main loop, then the other, before taking the first end over the other. Take the other side as it is hanging down, cross it over the end, and pull it up and over. Check out this Pastel Earth Merino Strokes Stole from online gift shopping sites.
I hope this blog has helped you learn five amazing ways to style a stole this summer. The Gallery Store, the Best Online Gift Store in Kolkata, has the proper type of fabric and fall to make you seem instant-ready if you're looking where to find the greatest stoles for these looks.