Indian Gond Paintings- expressing the essence of life
Indian Gond Paintings refer to an age-old convention that manages to go back hundreds of years. It is one of the tribal arts in India that beautifully captures the lives of the earliest inhabitants of our very own country. The Gond Art is an absolutely unique form of art by the Gonds, one of the largest tribes in Central India, specifically in Madhya Pradesh, truly summarizes the essence of tribal art. And, this blog by The Gallery Store, Kolkata where you will get to explore an amazing assortment of luxury homeware items along with art and paintings, will focus on the snippets that you must know about Indian Gond Paintings.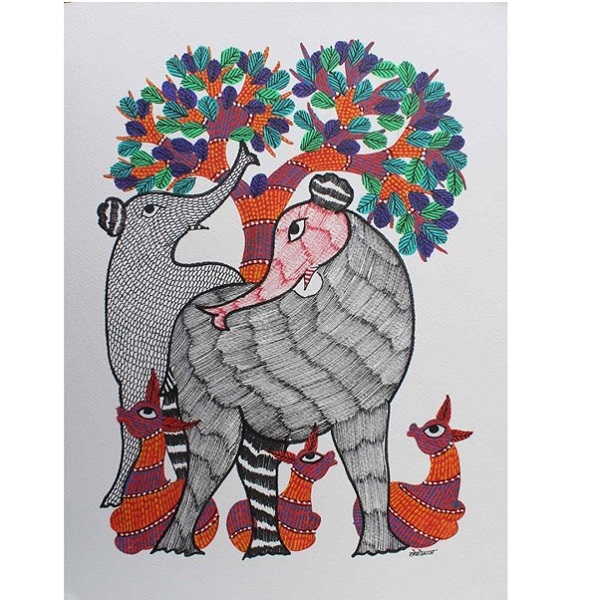 Background- Imaginative, vibrant, and truly mystical paintings by the Gonds used to be originally done on the walls of the homes to express the rituals and customs of their cave-dwelling Mesolithic forbearers. Evaluating the increasing popularity of Indian Gond paintings day by day among the common masses, nowadays, many Gond artists have taken the Gond art to paper and canvas and brought one of the most exceptional and unusual ancient Indian art forms into the limelight, and also into our hearts and drawing rooms.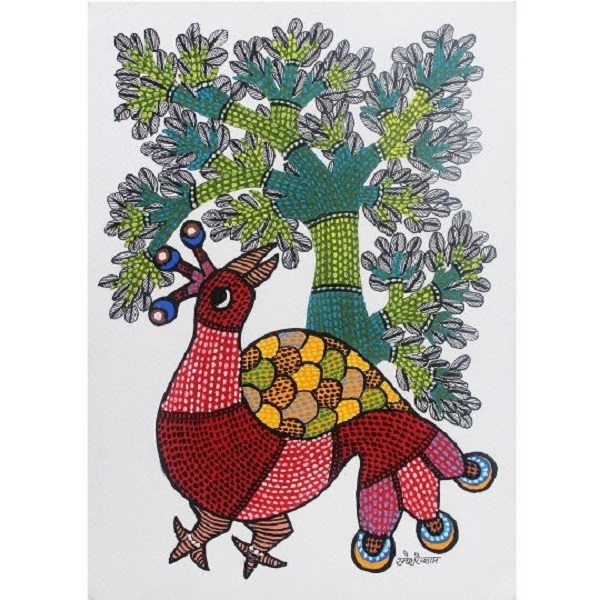 Notabilities of Indian Gond paintings- Just like the other Indian tribal arts, Gond art is also embedded in folk tales, folk culture, and customs. Every piece of Gond paintings portrays the many aspects of the tribal lives of ancient India. From the local flora, fauna, Gods, and Goddesses, to all the small to large celebrations, festivals, folk-tales and myths are beautifully represented through this Gond art. Thus, the Indian Gond art has chosen the very aspect of story-telling as a strong element in the paintings. Making Gond art is considered to be a gesture of offering a heart-felt devotion or worship towards the Indian Tribal Gods, and Goddesses. This is the very reason why a majority of people nurture this belief that having a Gond art can bring home good fortune, wealth, and luck. Besides, this optimism, Indian Gond paintings are the best for those who want to buy paintings online to decorate their home interior.
If you are also one of them who are willing to buy paintings online, Visit The Gallery Store to discover various Indian Gond Paintings at reasonable prices. Apart from Gond paintings, here, you will get to explore other art paintings too.