Tips To Make Your Bathroom Look Luxurious
Bathroom is one of the important rooms in a house. It's that space where you spend quite some time. So if you want to give it a luxurious look make it happen. You don't even have to spend much to make it look expensive. There are many little things that you can do and you will get a space to relax and unwind. Check out those little things that can be done to your bathroom.
Opt for wallpaper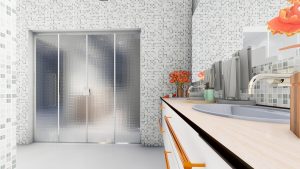 You can personalize your bathroom with a wallpaper accent. To get that elegant look – use wallpaper with crown molding. But ensure to have enough ventilation in your bathroom before opting for wallpaper. However, powder rooms are great spots for a wallpaper accent wall.
Use large-scale light fixtures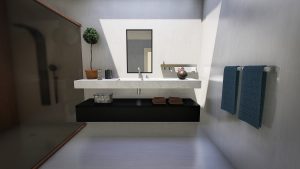 You can use large-scale lighting to give your bathroom a luxurious look. In fact, it is one of the best tricks used nowadays for getting the luxe feel. Flush mount chandeliers are especially used for this purpose. These fixtures create a big impact and don't even take up any physical space in a room and that is what makes it look more luxurious. After all, space is the biggest luxury.
Go for fresh flowers or plants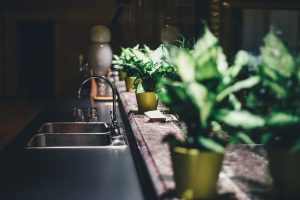 Fresh flowers give bathrooms color & add life! They add a touch of sophistication and provide a homely feel. However, if flowers are not your jam, try Aloe Vera, orchids, Boston ferns, or eucalyptus to draw your eye up and bring the room to the next level.
Use chic and classy containers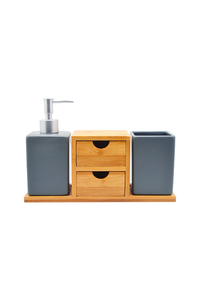 Indulge in purchasing those bathroom accessory sets from stores that offer luxury homeware products in Kolkata. But when buying those sets you can only get matching toothbrush holders and soap dispensers. To make your bathroom look and feel luxurious & special ensure to have beautiful glass dispensers or bottles for your body wash, shampoo & lotion as well. The amber glass containers will be making all the difference.
Hang an oversized artwork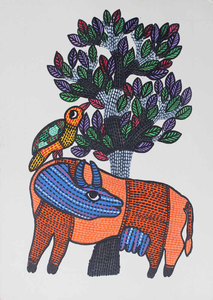 Have you ever thought of decorating the wall of your bathroom with an oversized piece of art? Try it if you haven't and you will get a luxe wall. In case you have a small bathroom don't feel that this trick will not work. A big artwork can do wonders even in a small space.
How about a unique mirror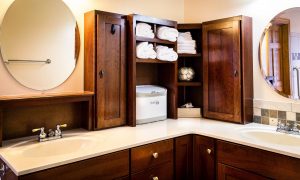 If you want to accentuate the look of your bathroom, go for an oversized mirror that has a unique shape or interesting finish like Moroccan, gold, or tortoiseshell. This can create a style statement especially when being extended to the bathroom ceiling adding visual drama and space.
By upgrading these small details like your mirror, artwork, containers, or lighting, you can easily accentuate the look as well as the feel of your bathroom. So make it look good without breaking your bank.