How To Decorate Your Home For Ganesh Chaturthi?
This year's festive season kicks off with Bappa's arrival on Friday. Being the most awaited festival, Ganesh Chaturthi soars up the enthusiasm, energy and excitement in people all over the country; especially in Maharashtra where it happens to be the biggest one. Not only are colorful pandals setup & lord is worshipped people even decorate their homes in this festivity. Want to decorate your home this Ganesh Chaturthi? Here are some home décor ideas for you to make it look charismatic & elegant. Have a look:
First clean your rooms thoroughly
Before you start to decorate your home, the first thing that you should do is spruce up your rooms. Do a thorough cleaning throwing all unnecessary things, dust and clean everything and make things look new. If there is any paint chipping away or you see any discoloration on any wall, get a coat of paint done quickly before anything else.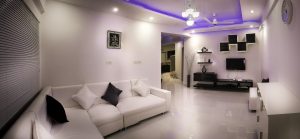 Flowers are a must
Puja rituals in India happen to be incomplete without flowers. You can use flower garlands for decorating the walls and beautifying the Ganesh temple at your home. You can also add flower pots from your garden for decoration. Floral decors usually add freshness, natural fragrance and a festive spirit making decorations merrier and prettier. Choose colors that resonate with Ganesh puja the most – so consider using petals from hibiscus, rose and marigold for glamming up. If you want, you can even make Rangoli with colorful flowers. They look best at the entrance of your puja room, your home or just in front of Lord Ganesh where the idol is set.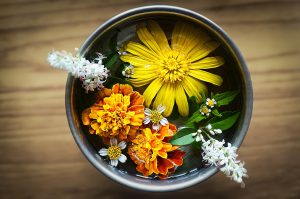 Add magical charm with lights
For illuminating the puja room and the entrance of your home, use earthen diyas, garland lights and string lights. Also, arrange for some candles. Keep them ready to be lit in Frangipani wooden candle holders. You can buy them from stores that sell online home décor items in Kolkata. All these lights when lit will illuminate the space, make the décor brighter and spark the space. They will brighten up the mood and create positive vibes.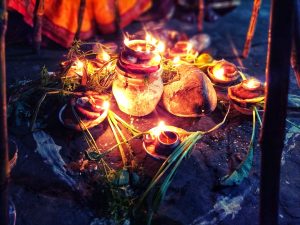 Go green
The place where you've decided to keep the idol of Lord Ganesh – make the best use of that space by going green. Keep plants in ceramic planters in that area and give an aesthetic touch to your home décor by making a green home for God. This creative idea would even infuse fresh air into your puja room.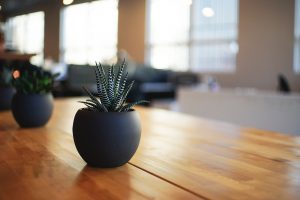 There are a lot of other ways to decorate your home this Vinayak Chaturthi. The above mentioned are only some easy ways to make your home look graceful and elegant. Have a safe & prosperous puja ahead.