Premium quality yet affordable price Cushions from The Gallery Store
It's remarkable how these little, soft, cozier items of home décor can look beautiful on a bed or a sofa. Cushions on the couch, cushions on the chair, and bed cushions. For the house, cushions resemble purses and shoes. Choose the Kolkata Online Gift Store. Combine a variety of textures, colors, and patterns when buying pillows online. Designer pillows from Crafted Home Decor of Kolkata are ideal for adding flair to your interior design and are one item of home decor that doesn't break the bank but significantly transforms your living area!
To complement your decor, get a patterned or colorful cushion from The Gallery Store, which supplies Homeware Products in Kolkata and a warm ambiance in the living room, bedroom, and other areas will make every minute spent enjoyable. New cushions are the way to go if you want to quickly update your decor without spending a lot of money. Visit the websites for online gift shopping.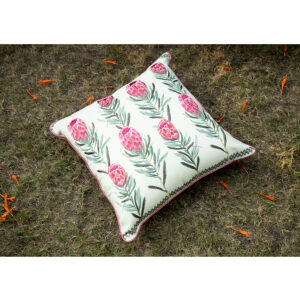 These Acorn Banksia cushion covers are both energizing and calming. Aari embroidery, a Madhya Pradesh-renowned skill, is used to embroider the print. We are confident that you will enjoy the high-grade silk's (80gms) lovely texture. Add this item from Kolkata's Crafted Home Decor to your decor. This item is produced by hand.
Note: Use mild hand soap.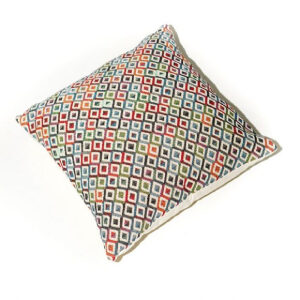 These colorful Geometric Pattern Cushion Covers are constructed of premium polycotton with HD Electronic printing. Buy Paintings Online in Kolkata if you're seeking for paintings online.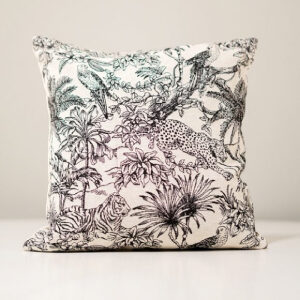 This cushion cover from the Gallery Store collection is handmade in India and has a jungle theme. These exquisite Indian cushion coverings are hand-printed entirely on 100 percent cotton. The greatest way to bring color to your bed and any space in your home or business is with one of these lovely Cotton pillow covers.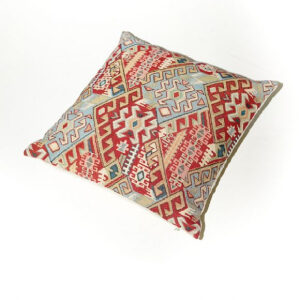 This cushion cover is made of hand-woven kilim. Each cushion cover's front has a different color Kilim geometric pattern. Choose Luxury Homeware Products from Kolkata. They have a Beautiful and Chic look.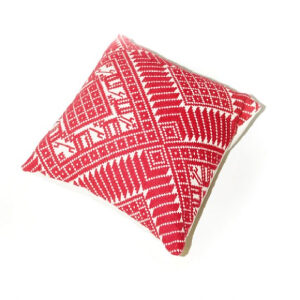 This vibrant red woven cushion is the ideal accent piece for this spring and summer. Any space in your house will benefit from the exquisite pillow cushion cover from the Artistic Dining Accessories of Kolkata.