Some fantastic ways to use Silicone Trivets
Are you also among those using that old, faded cloth potholder? Why don't you go for the multi-purpose silicone trivets? Silicone trivets are handy not only in the kitchen but also in other rooms of your house and even outside. To hold your huge cast iron pans and baking sheets, you may use that one set in the kitchen. Another pair is available for use as dining table coasters. You may even offer this square silicone trivet to your family and friends by purchasing it from an online gift store in Kolkata if you run out of gifting ideas; they'll love it! So you can see how one silicone trivet can be used in so many different ways. Well, this blog is all about some fantastic ways to use your silicone trivets. Have a look at this blog to learn more.

1. Make cleanup easier by placing dirty utensils on the trivet.
Nobody enjoys a sticky counter. But if you leave soup ladles and sauce spoons on your countertops, you'll end up with sticky counters. Remember to pick up any stray crumbs without sending them flying off the counter and into the perfectly clean floor below.
2. Use this small silicone trivet from an online gift store in Kolkata to place a pot of hot coffee on the table.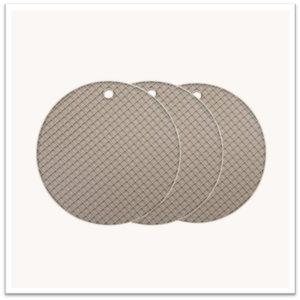 It might be better to merely have the coffee pot on hand while serving coffee to several people. If your friends like to have a cup of coffee or tea while having a conversation in a group, then this can be a good way. You may drink coffee directly off the table if you wish since the silicone trivet can withstand the heat.
3. Make use of the silicone trivet as a tray for your cooking oil bottles.
When will they create an olive oil bottle that doesn't leak, dribble, or spill? Don't get me wrong; everyone enjoys and frequently uses all types of cooking oils.
4. To protect your table, put a silicone trivet under your flower vase.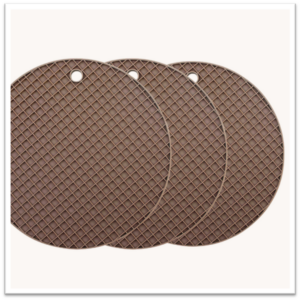 If you put something under a heavy glass vase, that can leave a mark. If you want to avoid this, then use a medium-sized silicone trivet to protect your table instead of a prominent vase stand to keep the focus on the flowers and vase. Moreover, as it is made of silicone, moisture will not damage it.

Here are some other indoor and outdoor uses for silicone trivets apart from just using them as potholders: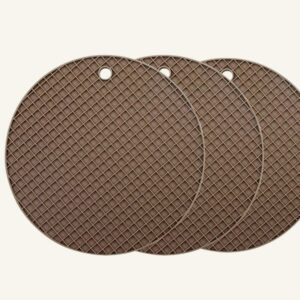 • You may use it as a jar opener– It might be difficult to open a fresh jar of pickles. To easily open the lid, use your silicone trivet pads.
• It can keep your dresser safe– Hot straighteners and hair dryers may damage wooden dressers. Hold them with this large silicone trivet from the best online gift store in Kolkata.
• Use it while performing any art– Crafters will also find these silicone trivet pads helpful in their workspace. Use it to hold a hot glue gun or as a palette for your paintbrush.
• While ironing your clothes– When ironing garments, set your flat iron on one of your silicone trivets. These aid in preventing you from burning your clothes or accidentally touching a hot iron.
• It may even be used in your car– In the summer, leather seats might get uncomfortably warm. You may shield your bottom from the heat by bringing silicone trivets with you.
• Use as an anti-slip mobile phone holder– Bring one trivet and set it on the car seat if your phone keeps slipping while you're driving.
• Use it as a garlic peeler– By rolling the trivets to smash the garlic cloves by sandwiching them between the silicone pads. If you are looking for online home decor items in Kolkata, then contact The Gallery Store.

Now you know how one set of trivets can be used in different ways and that it also has many different uses. These trivets are fantastic since they are easy to dry and clean. You can be certain that they will last a lifetime because the stains and odors don't clog. Now only grab them from the best online gift store in Kolkata, like The Gallery Store, before they go out of stock, and get the advantages of multi-purpose silicone trivets.