Kitchen gadgets and accessories to elevate your cooking
If you like spending more of your time in the kitchen or like cooking very much and are looking for some kitchen gadgets with the help of which your cooking becomes easier, then you are in the right place. This blog emphasizes the most common daily use kitchen gadgets, and one of them is this Dessert Slicer and Server from the Best Online Gift Store in Kolkata. It is helpful for you, so have a look at this blog.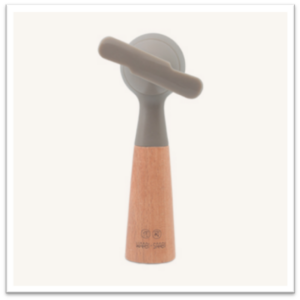 Some people are fortunate that they have a kitchen full of kitchen gadgets that do not seem so important but without which cooking can be done easily. Those kitchen gadgets take up most of their space on the counter, in the cupboard, or in the drawers. However, the kitchen gadgets of an online gift store in Kolkata mentioned in this blog are the important ones. These kitchen gadgets, like this can opener, improve the efficiency and manageability of your kitchen work as they are well-designed, inexpensive, and low-tech. It nearly seems like a wonderful gift from the legendary chefs!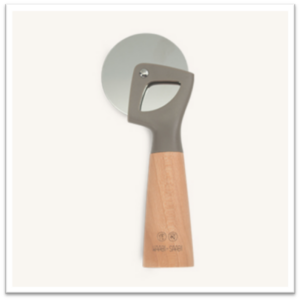 Using a knife, this Pizza Cutter or a cutting board to cut the garlic is OK, but a decent garlic press is required if you use a lot of garlic in your cooking. The cost of the garlic press does not have to be high. Any straightforward stainless steel machine would do. The finest feature of garlic presses is that they press whole, unpeeled garlic bulbs in excellent form without leaving any leftover vegetables in the machine. All of this comes at such a low cost from the Best Online Gift Store in Kolkata that it is time-saving, simple, and worthwhile.
It's very difficult to use a blunt vegetable peeler because it keeps hesitating, which irritates you. However, when you get a high-quality vegetable peeler from an online gift shop in Kolkata, it is awesome because it removes wide ribbons of skin from the fruits and vegetables.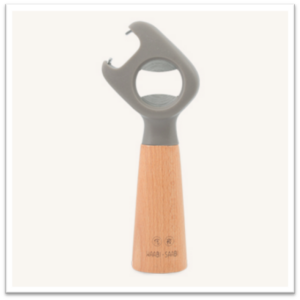 The above-mentioned gadgets, like the Multifunctional Bottle Opener for Cans, may appear to be simple and apparent, but they prove to be quite helpful for regular kitchen tasks like opening, serving, chopping, baking, etc. Therefore, you may also say that these gadgets are the ones without which we would scarcely be able to prepare meals in the allotted time. If you want any of them, then do visit The Gallery Store website. Apart from these, you will also get some amazing gadgets or online home decor items from Kolkata that you may be looking for!