Get on these ceramic baking collections from The Gallery Store
As the rainy season is approaching, it's time to prepare delicious delights to enjoy the weather. The appropriate equipment is necessary, whether you're preparing a delicious loaf of bread or a pie for a picnic. Everything you need to make your summer recipes come to life is in this collection, from traditional pie plates to contemporary rectangle bakers. In this blog, we will examine some of the most notable items from the Best Online Gift Store in Kolkata in more detail.
 1.Butter-up Ceramic Baking Dish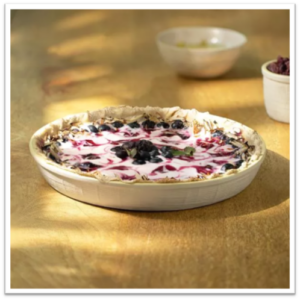 Let's start planning some sweets to bake to share with your loved ones. This ceramic baking dish that has been butter-up is capable of handling any scenario for the dishes. It also functions as serve ware, which improves the ambiance of any table.
2.Butter-up ceramic mixing bowl, large
When choosing the ideal special presentation plate, keep a few things in mind. If it's a family-style celebration, you want a lightweight platter from the Best Online Gift Store in Kolkata that will be easy for you to carry around while loaded with food and for your guests to distribute around.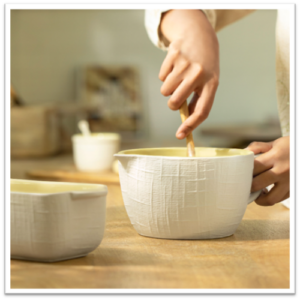 For all baking lovers, the butter-up ceramic mixing bowl by Artistic Dining Accessories of Kolkata is a reliable partner. Its large, open interior provides enough space to thoroughly combine and blend items. Additionally, this porcelain bowl may be used as a serving dish or a warm soup cup. You may get a smaller version of the same in our stores as well.
3.Butter-up ceramic Loaf Pan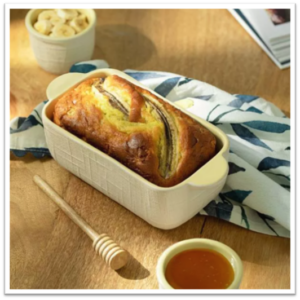 Have you ever prepared a cake or loaf of bread and had trouble getting it out of the pan whole? Well, this butter-up loaf pan from an online gift store in Kolkata will help you solve that issue. It guarantees that every time you bake anything, it turns out flawlessly.
4.Butter-up Ceramic Ramekin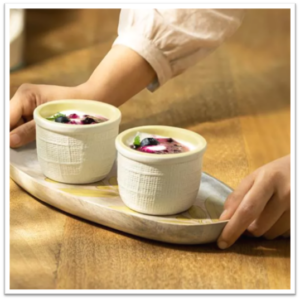 A dessert is always an option preferred by everyone, especially in the summertime when you get home from a long day. But this ceramic ramekin from the Butter-up collections of The Gallery Store will encourage you to use it for more than just desserts. For breakfast, you may prepare nutritious baked oats, yogurt parfaits, or chia seed pudding. You can also go for adding fresh fruits like mango, berries, and nuts to the top of your recipe to add colors and textures to the ramekin.
Conclusion.
At some point in our lives, ceramics play a significant role. They are used in a wide variety of products, including our buildings, kitchenware, and other household items. So, to make your home appear creative, think about including some ceramic baking collections from an online gift store in Kolkata. Find a wide selection of ceramic items at The Gallery Store, including vases, bowls, dining sets, plates, platters, cups, and serve-ware, all at budget-friendly prices.