Have a look at the amazing collection of cake stands from The Gallery Store
Cakes are a sign of joy and happiness. You may think that they are popular because they taste smooth, creamy, and delicious. But they are also famous as they serve as both food and happy symbols. As part of a contemporary trend, cakes are sliced to commemorate a variety of events, including weddings, birthdays, congratulations parties, and engagements. Cakes today need to look as good as they taste because of social media and Pinterest. Thankfully, The Gallery Store, an online gift store in Kolkata, has the correct cake stands for the job. And in this blog, we will be looking at these.
 Importance of cake stands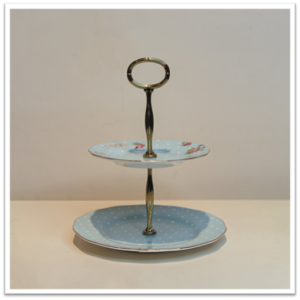 When you have put a lot of effort into making a beautiful cake, you want to make it seem amazing, right? The cake stands might be useful in this situation. This Royal Albert Porcelain Two-Tier Cake Stand is elegant and fashionable, so it will best complement your cake.
What else? There are some rotating cake stands on the market as well. Because of this, a rotating cake stand by Online Dining Accessories of Kolkata makes it simple to spin the cake while applying the final touches.
What is the perfect size for a cake stand?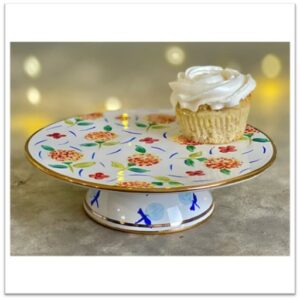 The stand should be the same size as the cake's bottom layer just like this Marigold hand-painted cake stand. Since some stand feature embellishments or motifs on the plate section that you would wish to see while displaying the cake, it can be a little bit bigger. If you are looking for Online Home Decor Items in Kolkata, do contact The Gallery Store.  
Can a cake stand be used for other purposes?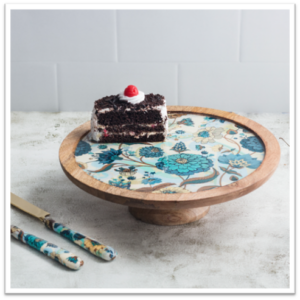 On a cake stand like this Floral Blue Cake Stand, you may keep and serve various delicacies like pies, cookies, or brownies. Consider setting the cake stand out on a table or bookshelf for exhibition while it's not being used to serve meals.
How to clean a cake stand?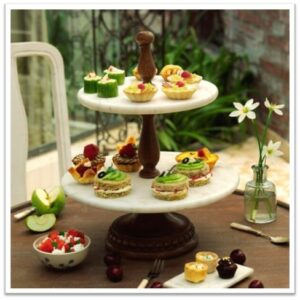 A few cake stands are dishwasher-safe, but the majority must be hand-washed only like this Marble cake stand from the Best Online Gift Store in Kolkata. Always consult the manual or packaging that is included with the cake stand. Sometimes rotating cake stands feature a top that can be taken off, making cleanup simpler.
Conclusion.
I hope this blog has helped you in exploring the amazing collections of Cake Stands from the Best Online Gift Store in Kolkata. So, order the type of cake stand you require based on your demands. Visit websites like The Gallery Store for additional information.