Everything You need to know about the Sujani style of Bihar!
Stoles and scarves are trendy nowadays. They go with every outfit and enhance your overall look.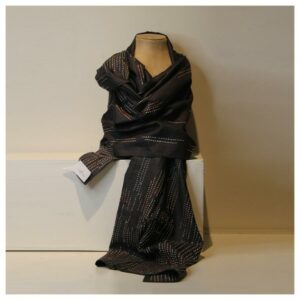 These scarves and stoles, like this Sujani Stole from the Best Online Gift Store in Kolkata, are made of different styles of embroidery, and one such style is known as Sujani Style, which is basically from the state of Bihar.
In this blog, we will first learn how this style came and then how it is performed.
So, let's get started.
How did the Sujani style evolve?
Bihar introduced one of the most well-known and esteemed embroidery techniques in India called sujani, or sujini art, and it has its roots in Bihar, more especially in the region of Bhusara. When it first hit the market, many thought of it as a type of quilting. Old sarees and other textiles were repurposed into a canvas-like platform, where the fabric was folded several times and then enhanced with simple stitching to give it a fresh appearance. These days, even Rajasthan, where the southern region of the state employs it to produce sarees and dupattas among other apparel items and even home furnishings, is renowned for its usage of this Sujani style. If you want to explore the amazing collection of stoles and scarves in Sujani style, then you must contact the online gift shop in Kolkata.
How is Sujani style performed?
The most crucial thing is to utilize a main cloth made of readily available basic materials. Using a tracing wheel and tracing sheet, the designs are first traced into the foundation cloth. Then they begin tracing backgrounds with tiny, flowing stitches. Finally, the designs are outlined with black or brown threads, and colored threads are used to fill in the hues. Sujani kantha stitch requires the following supplies: a needle, frame, scissors, various colored threads, inch tape, tracing paper, tracing wheel, pencil, rubber, blue chalk, and kerosene.
Final Thoughts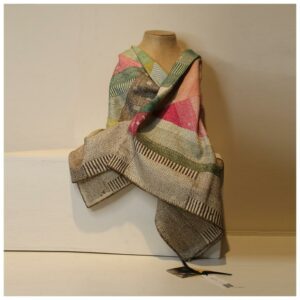 To sum up, we can say that Sujani embroidered textiles have long been a favorite of KCC Gallery Store, an online gift store in Kolkata that also owns and displays a variety of products made with this embroidery. The majority of these are textiles, such as scarves like this Sujani Square Scarf, and other things like stoles. These stoles lend a touch of culture and generational creativity to any clothing, whether it be traditional or Western, and add a burst of brilliant color.