How can writing diaries benefit your child?
Due to evolving technology, children are moving towards the digital era. Writing diaries used to be an exciting thing to do. But nowadays, children have forgotten to write diaries and neglect it as a boring task.
So, this blog will be really helpful to the parents as well as the children, of course!
Stay tuned to this blog till the end.
According to children's psychology experts, writing a diary is a great work.
So, they are encouraging everyone to buy a children's diary or maybe a secret journal as a gift for the children.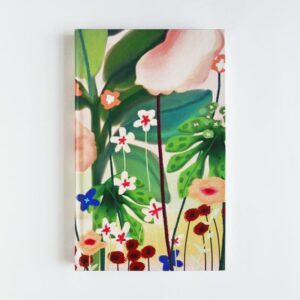 Writing diaries is a great way to help your children get exposure to languages, express themselves, and build themselves emotionally. So only visit the Best Online Gift Store in Kolkata to buy this Hardbound Diaries: Large Wonderland.
Before going to the main topic, first, we will know why keeping a diary is so fascinating.
Diaries contain the essential core of our lives. It serves as a doorway to one's actual self. However, everyone is aware that journaling frequently involves all of these activities. We are unaware of its psychological advantages.
Communicating an issue in any form is one of the finest strategies to handle it. Expressive writing, according to many, can aid in lowering anxiety and stress levels. In addition, writing diaries has several additional advantages, especially for kids, so go through this blog carefully.
Advantages of Writing Diaries for Children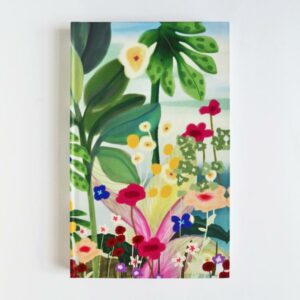 Children may practice their handwriting outside of the classroom by writing every day in diaries like this hardbound diary, Large Wonderland, from the Best Online Gift Store in Kolkata.
Examples of Children's Diary Writing
The benefit of having a child keep a diary at the Online Gift Shop in Kolkata is that they can write about anything. It might be a result of their actions from that day, their emotions, or their hopes and anxieties. Writing things down allows kids to process their thoughts and express their emotions, which helps them develop emotional resilience.
We also find that writing down their thoughts is quite useful. And we often like to write a Diary before we go to bed. It's a place for us to vent or reflect on the things we are thankful for.  
When it comes to your children, they could use a little encouragement; otherwise, it might feel more like a chore than something fun. The use of visuals in place of words or the use of vibrant pens and pencils might inspire younger children to begin maintaining a children's diary or journal.
A child's diary is private; therefore, it's helpful to have a hidden location to keep it hidden from inquisitive eyes. We adore the thought of children writing in a diary and then hiding it under some of their favorite items on their wooden bunk bed buddy shelf. When they wish to write in it, they can easily access it because it is secure in their own little space.
Who knows, perhaps one day that diary will be published as a best-selling book!
Guidelines for Writing a Kids' Diary
Kids' writing abilities can be improved by keeping a diary. Schoolchildren who kept a hidden notebook or kid's diary were almost twice as likely to write at a higher level than what was predicted for their age.
Outside of school, kids may improve their handwriting.
Encourage your youngster to keep a diary by setting an example for them.
Diaries can be kept by even young children. They can write with vibrant pens and pencils, cut photos out of magazines, or substitute pictures for text.
Final Thoughts
We hope you enjoyed this blog. And now you are aware of the advantages of writing diaries for your kids. So, what are you waiting for? Just buy one for yourself and your kids from an online gift store in Kolkata. And do visit the KCC Gallery Store to learn about the features of these diaries.