Enlighten your home décor with unique brass decor items!
When you are adding any decorative piece to your home, it is not just a decor piece; in fact, it is more than that.
One such home decor item is one made of brass, like this Trio Birds Design Décor by the Best Online Gift Store in Kolkata.
And in today's blog, we will learn all about it. So, stay tuned to this post.
But before that, let's have a look at why we need to have brass home decor items. 
Let's get into this.
What is the purpose of having brass home decor items in your home?
We literally find no time to relax or get some peace in our busy lifestyle.
Brassware has long been thought to promote good feelings and bring peace and positivity into the homes where it is used.
Brass has a frequency that is incredibly calming to human minds and creates a relaxed atmosphere.
It is thought that water stored in a brass urli will absorb any nearby bad energy. 
If you want such then go to an online gift store in Kolkata.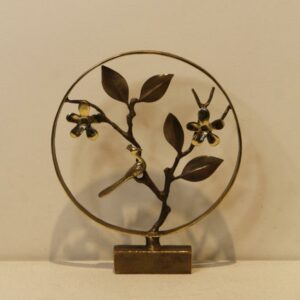 Check out our Peacock Design Décor, which is the ideal center table or side table accent to accentuate your room's style. This is just one sample; there are more beautiful items at the KCC Gallery Store.
Can it go with every trend?
Since ancient times, brass objects have been utilized in pujas and other ceremonies and are regarded as spiritual objects. 
Decorative brass objects or any online home decor items in Kolkata from the KCC Gallery Store for the house are always in style and are incorporated into every new trend.
What makes brass unique among other metals?
Antique brass ornamental pieces are unique for home décor since they have a lovely gold-like color and look good in houses. The home acquires a new elegance and becomes serene.
Brass pieces for home design are among the oldest products still in use today. It has a lovely sheen to it, which elevates the house to a level of aesthetic beauty
Final Thoughts 
From this blog, we can conclude that one of the oldest ornamental materials for the house is brass, which is utilized widely across the country since it represents the monarchy and the cultural heritage of our predecessors.
It's worth it as a decorative piece in addition to everything else. Brass is also healthy, and this has been shown by science. Now that you know all these amazing facts about brass items, buy such home decor items from the Best Online Gift Store in Kolkata.