Indoor Planters: These are cool to keep at home
Adding air-purifying plants to indoor planters enhances the unique beauty of your home's design. We all have a desire to raise plants.
Even if none of us are particularly talented gardeners, no doubt adding a money plant or a snake plant to your trendy indoor plant pots will give them a new, stylish look.
In the same way, if you're searching for the best indoor planters from the best online gift store in Kolkata, then nothing is better than the KCC Gallery Store.
We've compiled a few possibilities for you to go through. We're confident that the selection of planters for home décor below will help your plants stand out by distinctively showcasing them. What else is in store?
Every type of budget will be accommodated by our suggestions. Let's raise the bar for your decor factor together.
Add them right away to your shopping cart!
Let's get going!
Ceramic Planter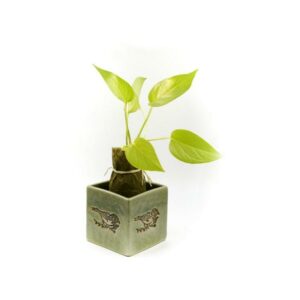 We begin our list with these enormous indoor pots. In addition to their stunning ceramic look, you will be in awe of how well they contrast with the green plant inside. Additionally, a drainage plug is already on these. How is it beneficial? So, you might wish to filter out the extra water and maintain the proper amount of hydration for your plants. These planters for home décor from an online gift store in Kolkata are very hardy and resistant to UV and cold.
Wooden, handcrafted planters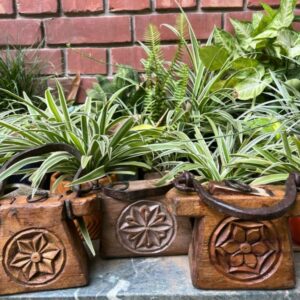 These expertly made Mahira: Wooden Container or Planter from an Online Gift Shop in Kolkata
are very nice. They are produced as beautifully woven plant carriers using environmentally friendly macramé strands. They are also sufficiently strong and flexible to maintain their distinctive form. You may also want to use them as storage baskets or toy organizers. They may be used anywhere in the house for décor. The handcrafted wooden planters give your interiors a straightforward yet contemporary touch. Purchase them right away to give your home a touch of the unusual.
Final Thoughts
In conclusion, including contemporary and elegant planters in your home's design may be a terrific way to add color, flair, and vitality while also keeping sustainability in mind. Online retailers provide planters that are simple, eco-friendly, and give a touch of nature to your modern house. Visit KCC Gallery Store, an online gift store in Kolkata, for indoor planters of your choice.