The Most Innovative Things Happening with The Gallery Store's Dining Drinkware
The use of appropriate drinkware is a crucial decision. It may also contribute to the elegance of your style and make everyday meals more upscale and entertaining, in addition to improving your table presentation. Beyond aesthetics, specialty glasses are designed to go well with the beverage they are meant to serve. Additionally, serving your visitors in the right tumbler can make it look more appealing. It will elevate your hospitality and the interior design as a whole. Check out some of these stunning, aesthetically pleasing, and eco-friendly drinkware selections from The Gallery Store, the best Online Dining Accessories in Kolkata.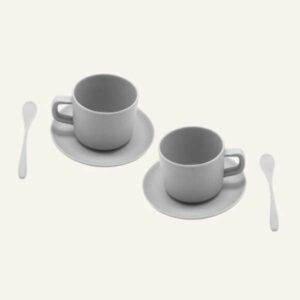 Stainless steel is the best material for reusable, long-lasting tea cups. However, bamboo mugs are placed next to cups made of stainless steel. If you want lightweight, non-toxic, and environmentally friendly tea cups, purchasing bamboo cups from the Best Online Gift Store in Kolkata is a wise decision. They may be the ideal complement to your cookware and can make tea time more aesthetically pleasing.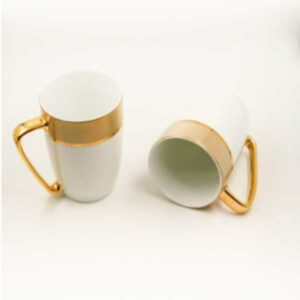 For the enthusiast in the kitchen or just to make a good impression with the least amount of effort, no matter the occasion, this Classic Gold Mug from the Online Home Decor Items of Kolkata is the ideal option. Your morning coffee will look sparkly with this! It's a fantastic way to bring a little luxury into your life or to wow a friend.
Note: Hand washes only.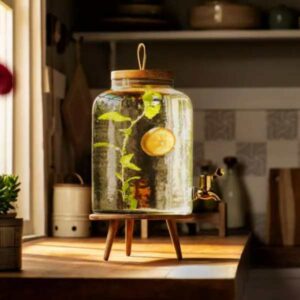 Water can also be provided by using this glass water dispenser makes a statement. Add flavor to your meal by putting fresh fruit or mint in your drink. To give this water dispenser just a little bit more height off the ground, you can optionally purchase the durable three-leg multi-purpose wooden stand.
Note: When cleaned with a sponge and warm, soapy water, glass shines the brightest. Keep slippery hands and abrasive items away from it.
Hand-painted cup and saucer set (set of 4)
The Homeware Product Supplies in Kolkata offers you a handmade, ideal answer for your eating and entertaining needs with this Hand-painted cup and saucer set. We utilize food-safe, lead-free colors.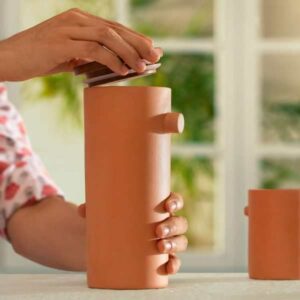 This Knurl Terracotta Bottle with Wooden Lid takes you home on country roads. To quench your thirst, the water is kept chilled naturally by evaporative cooling. Its sleek shape and hardwood cover make it fashionable and cool to handle. People won't be able to ignore the tumbler you're holding. Contact the best-crafted home decor in Kolkata right now.