Rich Decorations with Beautiful Brass Collections of The Gallery Store
Brass is considered to be one of the most beautiful and auspicious metals in Indian culture. Brass has been a symbol of prosperity, celebration, and good luck in Indian culture for centuries. Our Indian royalty was obsessed with this metal. The Luxury Homeware Products of Kolkata not only does it look good when cut into decorative, but drinking water stored in a copper container not only boosts immunity but also helps with digestive problems.
Today brass is the most loved and used metal in the field of home furnishings. Visit the Best Online Gift Store in Kolkata. It is readily available and can be used to design objects with interesting finishes. Check out some of The Gallery Store's beautiful Brass collections: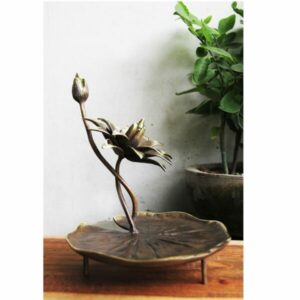 This Big Copper Leaf with A Flower is a must for brightening up your interior. Handmade with brass, the designs are artistically created using the best craftsmanship techniques of the best Artistic Dining Accessories of Kolkata. The uniqueness and authenticity of each are reflected in small imperfections characteristic of the craftsmanship.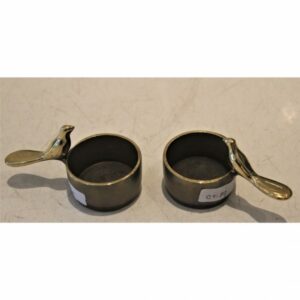 Decorated with an embossed design and textured finish, this Bird T-light from the Craft and Design Supplies of Kolkata will be a great addition to your living room decor for a refreshing touch. Place it next to your sofa and beautify the overall interior of your home.
Note: Handle with care and clean with a dry cloth.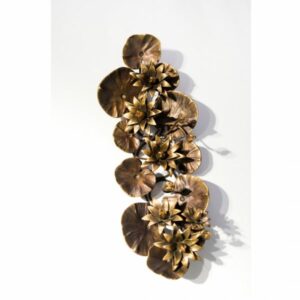 This Long Lotus Bunch installation from the Homeware Product Supplies in Kolkata is the most beautiful home decoration with a unique design. This piece of decoration you can also use as decorations in your home in the living room or bedroom, or just place them on a dining table instead of candles.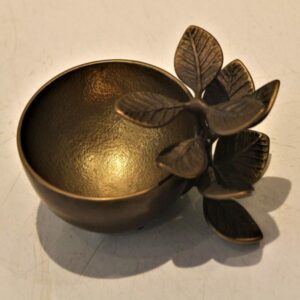 This elegant small Teak bunch bowl is fully grained. Cracks, gaps, and natural knots due to the nature of the wood. The bowls by the Artistic Dining Accessories of Kolkata are perfect for filling with potpourri, decorative balls, and keys and as a collectible or display item or as an accent.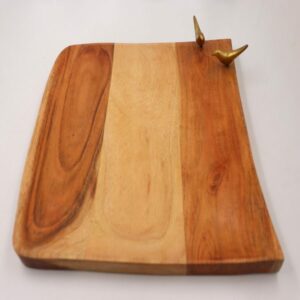 Wooden Platter with copper bird – Large
Complete with a natural wood grain finish with a copper bird. Use them as side dishes, bread plates, candy, and nut dishes, or to hand out tapas to your guests. They even do a wonderfully unique locksmith service in your home or cabin. Now only visit the Online Dining Accessories of Kolkata.
Note: Just wipe it with a damp cloth.