With The Gallery Store's Exotic Dining Accessories Collection, elevate your décor to the next level
The dining table is typically the focal point of a dining room, and it has a significant impact on the atmosphere of the space. Selecting the proper furniture or accents from an Online Dining Accessories in Kolkata is crucial; otherwise, the dining room will look out of place or go entirely neglected. Utilizing items of various Homeware Product Supplies in Kolkata would also improve the aesthetics. To draw attention to your dining table. Here are some offerings from The Galley Store for your dining room: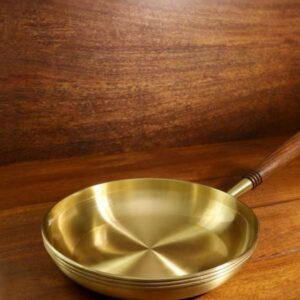 Arra Brass Fry Pan with Wooden Handle
A frying pan is a necessary item of equipment for Indian cuisine and is also suitable for cooking pasta, risotto, and other Italian foods. The wooden handle that is included with this pan offers a safe and cosy grip. Contact the Online Home Decor Items of Kolkata. Use it to temper the flavorful spices before adding them to the main course, such as dal, kadhi, sambhar, khichadi, dhokla, and more, to add additional flavor.
Note: Because it has a wooden handle, avoid immersing it in water.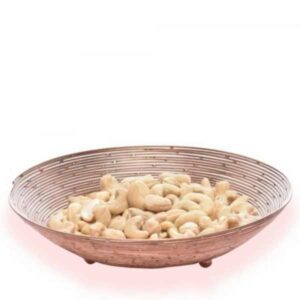 With its beautiful curvature and sculptural shape, the Bela Fruit Bowl has genuine workmanship. Luxury Homeware Products of Kolkata supplies During events and gatherings, wow your guests with elegant home décor.
Note: Do not use the microwave or dishwasher. Wipe with a gentle, dry cloth.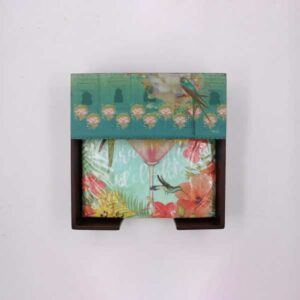 Beautiful hand-carved Sheesham wood napkin holder from The Gallery Store, inspired by colorful singing bird flocks that coexist and fly freely in Indian rain forests. The three sides of the square-shaped napkin holder are open, and a light wood-log hinge holds the paper napkins in place. Two little wooden birds are handcrafted and brilliantly painted.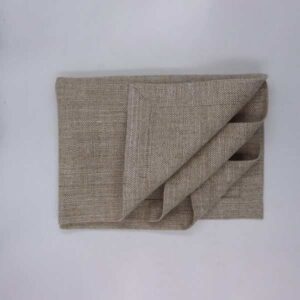 Dining table mats set of 4
This Unique mat may be utilized in as many various ways as you can imagine, from the bed tray to the sofa tray to the dining table. Placemats may assist draw attention to your table settings, particularly if you are using decorative plates, classy cutlery, and fine glasses. Go for Best Online Gift Store in Kolkata and Place your table placemat set together before your guests arrive to ensure that everything, from the dessert spoon to the tablecloth, coordinates.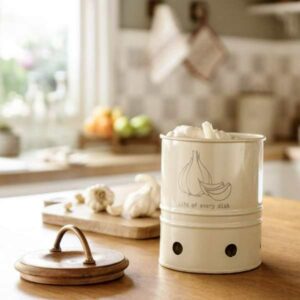 Egg Shell Metal Garlic Storage Bin with Wooden Lid
This lovely container stores garlic beautifully, and its deftly positioned holes towards the bottom make this storage barrel airy, which is crucial for garlic to stay fresh for a longer amount of time. This storage barrel's design from Online Dining Accessories in Kolkata will make it fit comfortably on a kitchen shelf or in a cupboard.