Glam up your home décor with Square Mesh Mat Sets
In the world of rapidly changing interior designs, one thing that never changes is wood. It is one of the most important sustainable materials that can go with any trend in any way and enhance the accent of the interior décor. One such creation is the set of two large square mesh mats sold by an online gift store in Kolkata, which rules the décor scene from the hall to the dinner table. Use these as antique placemats at the dinner table; they move freely around the house; use them as a stationary stand or vase of flowers on your desk; or just hang them on the walls. For instance, you may also go for buying paintings online in Kolkata from The Gallery Store.
These square mesh mats are excellent for DIY projects and may also be used as a creative accessory, as demonstrated by The Gallery Store artists. Making different wall decorations with these square mesh mats makes for lovely accents and provides a fun holiday activity with your loved ones, especially since gallery walls are currently the décor craze. Go for purchasing online home decor items from Kolkata.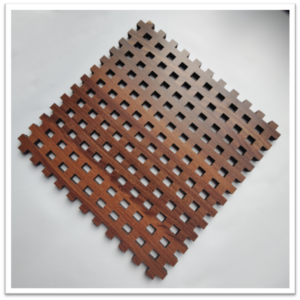 A vast range of materials, sizes, styles, forms, and colors are available for mesh mats like this 2-piece medium square mesh mat set. They provide considerable functionality while also enhancing the dining table's visual appeal. When buying these mats, it might be a little challenging to choose because there are so many varieties. But with the best online gift store in Kolkata, it becomes quite easy. Look through them and choose the ones that go with your dining room's style.

There are many different dining table accessories available on the market. Picking a pair that goes with your wooden mesh mats and the design of the space as a whole is a wonderful idea. The dining table's center may be filled with a runner of your choice, like this set of 4 small square mesh mats. Additionally, it's important to consider their function and avoid getting carried away by their aesthetic appeal. For instance, crochet tablecloths are beautiful but require a lot of upkeep.
To summarize, there are several lovely options for choosing wooden square mesh mats for your home décor. The ones shared above are among the best ones from the best online gift store in Kolkata. You may choose from them considering the design of your house and the overall decor of your dining room.