All About Dining Paper Napkins: You Must Know!
Setting a dining table is not as difficult as you may think.
Only you need to know a little bit about it. In this blog, we will be learning all about paper napkins.
With our helpful style advice, the setting of your next dinner can be more enduring than that fantastic cuisine. Let's get going!
Why dining napkins?
A napkin is a crucial component of a table setting, whether you're preparing to host a formal dinner party or are simply seeking to update your dining room
table décor
.
A tiny touch with
Online Home Decor Items of Kolkata
, like a paper napkin for the dining table, may go a long way, whether you're trying to impress your family or your friends, whether it's a buffet breakfast or a casual lunch with your family.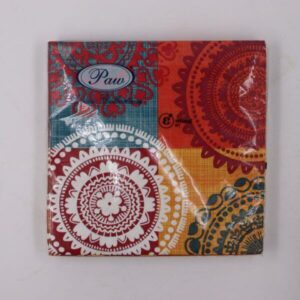 As a host, you get to choose the color scheme and theme of the event and play around with the
décor
and table arrangements, like this
set of 20 Rangoli-print paper napkins.
Paper napkins for the dinner table are a must-see in
The Gallery Store.
Benefits of dining with paper napkins
A paper napkin can add a colorful touch to your dining table. There are several shapes and sizes for disposable napkins.
The material might potentially change.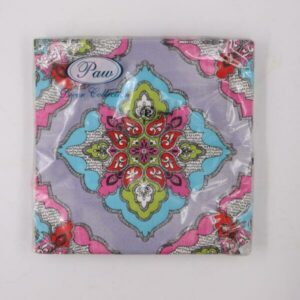 These
sets of 20 Rangoli-print paper napkins
by
The Gallery Store
, an
online gift store in Kolkata
, are a perfect example of a straightforward yet attractive item that can be used for a variety of themes.
How do I use dining paper napkins?
Napkins may be arranged in exquisite folds as a quick and simple technique to improve your table setting.
It's simpler than you would think to fold a paper napkin creatively for the dinner table.
Make sure that your paper napkins are in proper condition and have a clean appearance.
This is crucial to ensuring that your
paper napkin
maintains its upright position and form.
Amazing tips for placing the paper napkins from the
best online gift store in Kolkata
on the dining table
Given below are some amazing tips for placing paper napkins:
It can be used as a flat fold.
One of the most popular and simple folds to get you started is this one.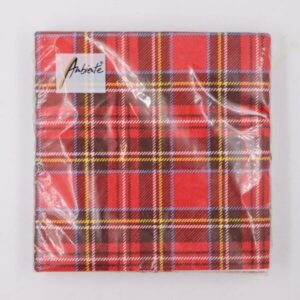 To create an even square, fold the paper napkin, like this
set of 20 Scottish red paper napkins
, lengthwise in half, then in half again.
Place the square in the plate's center right now.
This is yet another straightforward yet fashionable method to use a paper napkin, and it's frequently done when manning a buffet.
To create the appearance of a beautiful bag, tie a ribbon in contrasting hues or attach a little bow.
Along with adding a touch of sophistication, paper napkin rings assist in personalizing them so that guests can recognize them and use them for several meals.
However, they are now only an additional item of
décor
for events and casual table settings.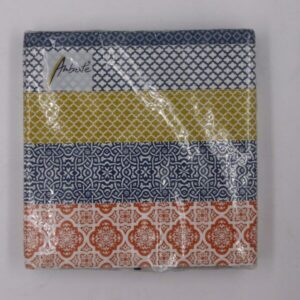 You can also make it better with this
set of 20 Sadik-printed paper napkins
.
Impress your guests with these rose-style folded paper napkins.
Roll up a red paper napkin in a long, narrow fashion.
Put the loose ends on the back of the napkin after flipping it over. Put the rose in the plate's middle.
And also as a bow tie fold
Bow ties are lovely and enjoyable. It's rare to find someone who doesn't like bow ties.
They add humor to the table setting and are appropriate for any theme.
Put a similar ribbon around the center and tie it, then attach it to the back. You're done, all done!
Conclusion
To conclude, we can say that paper napkins are something that you cannot overlook.
Additionally, you will profit from the features of paper napkins because they will aid you in improving the decoration of your dining table.
Therefore, you shouldn't hesitate to head over to
The Gallery Store
and order some of the finest paper napkins.